Kia Ora,
Peter spent most of the first week of December at the velodrome near Cambridge setting up all the IT for the World Cup meeting.

On the Friday he was there from 8.00 in the morning till 8.30 in the evening as they wanted an engineer on site during the event.

In all that time he managed to see only two races because he was showing another engineer around the site.

We hosted the annual bonsai weekend workshop with Nobu.

This was the 9th time we've had Nobu visit and our trees are definitely developing better as is our understanding of how our trees grow.

When we sent out the details of the weekend workshop we reminded all drivers to keep their car doors shut or they will have hairy seats.

However, one of the club members, Pete, wasn't quick enough and both girls jumped onto the back seat and sat patiently waiting to go for a drive! He was most surprised as his two dogs travel in the boot.

Maxie found herself guarding the leftover chicken and sausage from the BBQ.

Ann got her strawberry ice cream recipe published in NZ Gardener 2016 Diary. Third recipe published in four years - she's almost famous now. Marco Pierre White - watch out!

Maxie loved picking her own pea pods – unfortunately she made the mistake of showing Honey how to do it - result - pea plants stripped in two days.
The girls had their annual Warrant of Fitness check-ups at the vets prior to going on 'holiday' with Rachel at Kennels on Candy. Honey has still got a dreadful itchiness and has to have twice weekly baths. At least she's finally on a new drug from USA which should calm her skin down and stop her scratching and biting herself constantly.
Ann spent the last two weeks of the month on holiday – finishing paperwork then relaxing in the sun. Peter finally broke up for Christmas (bless him) on 23rd December.
The girls really do love going out in the car at any and every opportunity!

Christmas Day was nice and quiet.

The girls enjoyed helping Ann open her presents and playing with their toys.

We spent Boxing Day with friends Jean and Tim - eating, drinking, playing board games and having fun.

Ann and Jean also had fun with some sensory 'snow'.

Whilst lots of people spent the days after Christmas queuing in traffic for parking spots or queuing in shops for so-called bargains we hired a Rug Doctor, moved all the furniture out of the family room and washed the carpet.
The girls kept out of the way whilst Peter did all the work.
Sandra came over for a meal and to celebrate Christmas and the new year.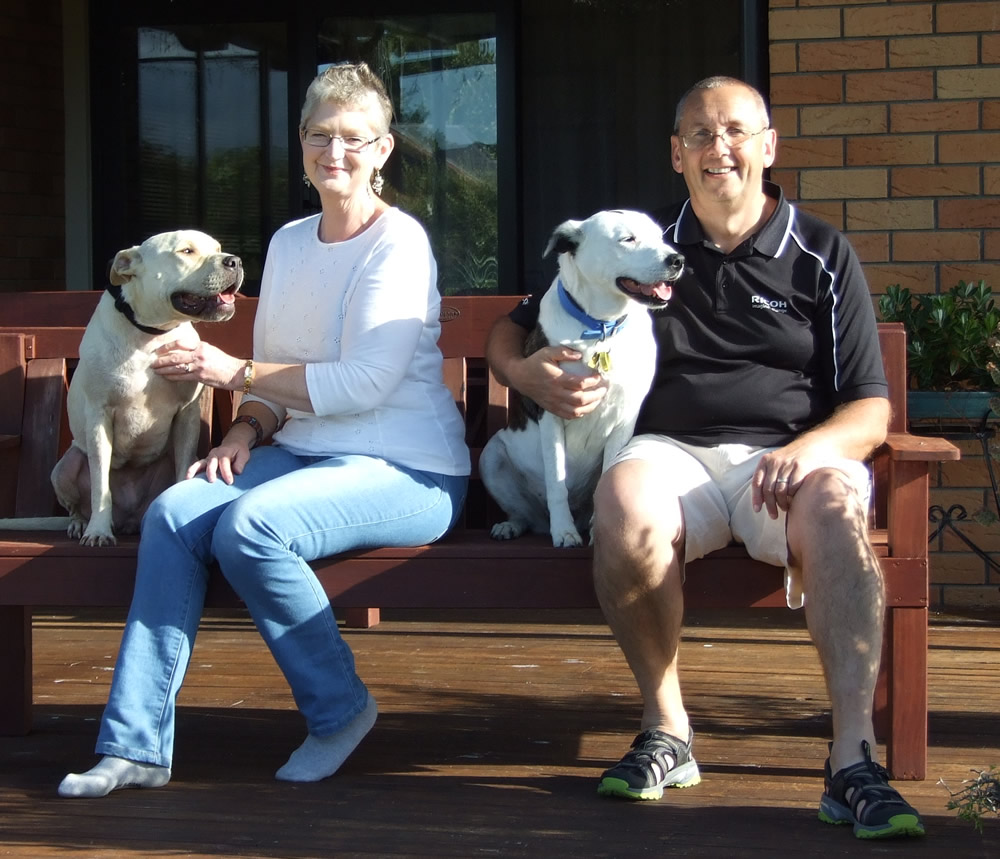 A Happy New Year from Honey, Ann, Maxie and Peter